Skip to content

Your Kinney Drugs Pharmacy
We have a new and improved Pharmacy Portal! 
Please click the link below, all users will need to create a new account.
Refill your prescription online
or click here to refill your Rx as a guest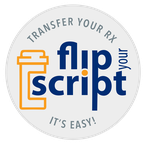 Transfer Your Prescriptions – Flip Your Script
Discover the difference when you transfer your prescriptions to Kinney Drugs. It's so easy. All you need is your current prescription bottle. Simply call or stop in and our pharmacist will do the rest. Or, download the Kinney Drugs mobile app and have the power of transfer right in the palm of your hand. You'll find that our employee owners take the extra time to make sure that you understand what your options are. They deliver guidance and advice to help you manage your health. Every day, our Kinney Drugs pharmacists go above and beyond to make sure that their customers get the care they need, right when they need it.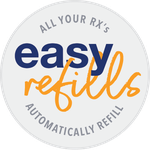 Automatic Prescription Refills - ReadyScripts
With our FREE ReadyScripts program, we automatically process your prescription refills to ensure you get the medication you need, when you need it. We even call to remind you ahead of time, and it will be ready when you want to pick it up.
Simply print out and complete the application here - then bring it into your nearest Kinney Drugs pharmacy today. You can also stop in to any Kinney Drugs to fill out an application.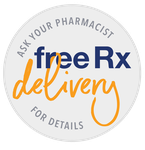 Free Prescription Delivery
At Kinney Drugs, we understand that it's not always easy for customers to leave home to pick up their prescriptions. That's why we offer FREE Prescription Delivery. Our prescription delivery service is available Monday through Friday with no delivery charge. And for added convenience, we will deliver other store items (excluding alcohol products) along with your prescription.  Call your local Kinney to get detailed delivery information for your location. 
Learn More about Free Prescription Delivery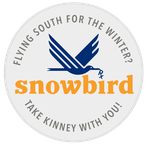 Take Your Medications to Your Second Home - Snowbird
Our Snowbird program is designed to continue to provide pharmacy services to our patients who are traveling outside of the Kinney Drugs market, for free! Through this, Kinney Drugs is able to process, package, and ship prescription orders directly to enrolled patients who spend time during the year out of the area.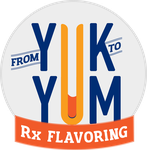 Prescription Flavoring - From Yuk to Yum
Make taking medication easier for children, or even for you! Customized medication flavoring at Kinney Drugs helps you get your kids to take their medication by adding YUMMY flavors like banana, watermelon, cherry, or apple, all designed to mask the flavor of YUCKY tasking medications. Don't forget to ask your pharmacist about flavoring for pet medications, too!